4. Presence
WITH OUR FOURTH ISSUE WE MADE OUR PRESENCE FELT. OUR CONTRIBUTORS GAVE RESPONSES TO A QUESTION. A QUESTION THAT ASKS "HOW DO WE FEEL PRESENCE?". ELEVEN OF THESE RESPONSES WERE ESSAYS, THREE WERE FASHION EDITORIALS, ONE WAS A T-SHIRT AND ONE WAS A SPEECH GIVEN AT OUR LAUNCH PARTY IN TRINITY COLLEGE'S BERKELEY LIBRARY. WE TOOK UP MORE SPACE PRINTING A BIGGER ISSUE, LAUNCHING OUR ONLINE STORE, GAINING SUBSCRIBERS AND ENTERING WARDROBES.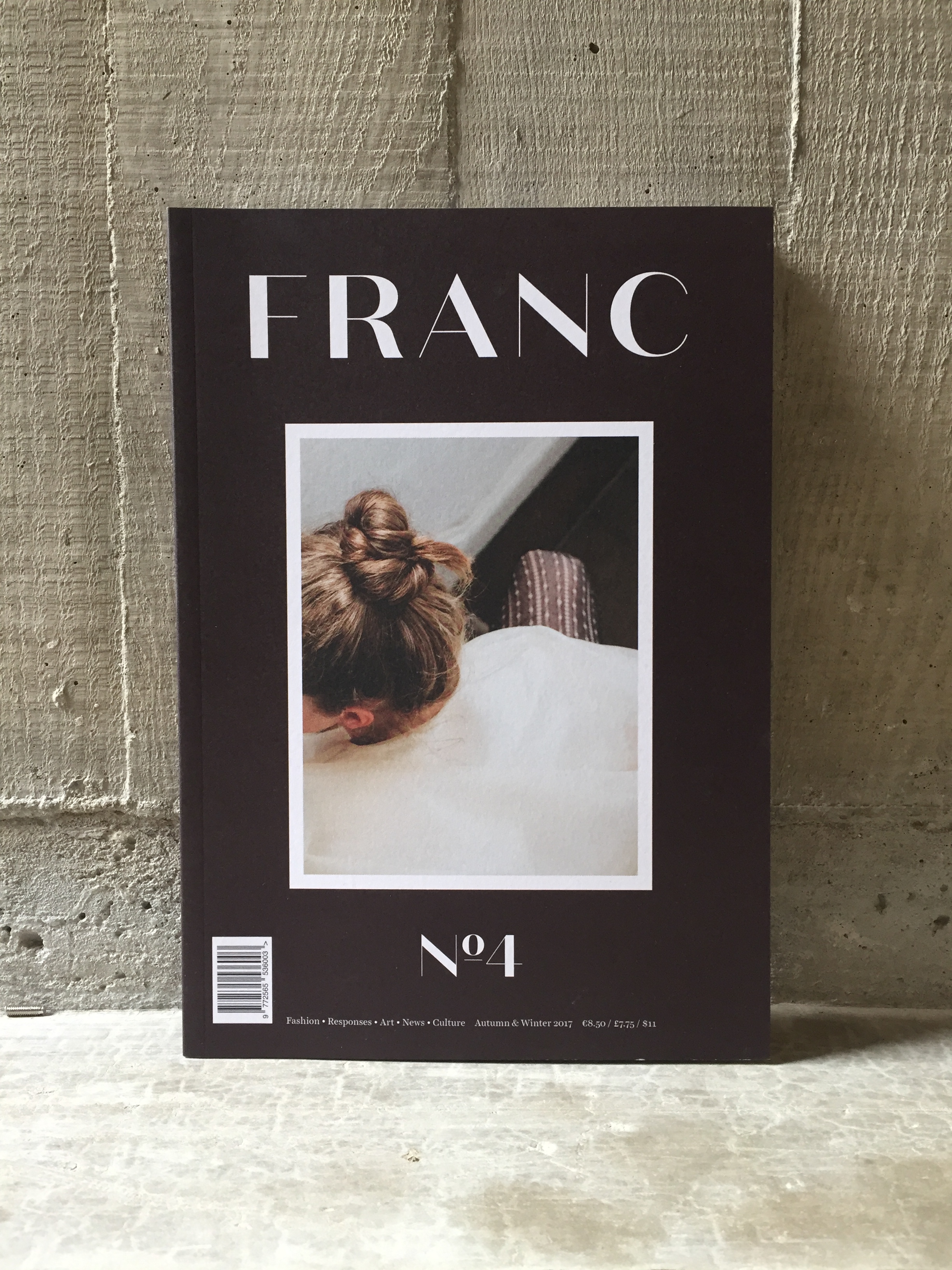 "Developing an awareness of our presence offers both power and protection. There is an agency in presence, and there is a tranquility in it. Sometimes the first step towards taking control in our lives is just showing up and occupying a physical space." – p.7, the publication.
"A heavy cotton and a boyish fit elevates what too frequently feels slinky and insubstantial into something swathing and protective, imposing its own form on the body." – Elizabeth Gill and Briony Somers, p.31, the publication.
"My work started with the lack of a presence. I'd been a teacher for five years and I'd lost five of my students to suicide.... I decided I was going to create large artworks that forced that presence, that created that presence and pushed it in your face." – Joe Caslin, artist, 4th November.