3. Pretence
WITH OUR THIRD ISSUE IT WAS CLEAR WE WEREN'T PRETENDING. OUR CONTRIBUTORS GAVE RESPONSES TO A QUESTION. A QUESTION THAT ASKS "WHAT LIES BEHIND PRETENCE?". SEVEN OF THESE RESPONSES WERE ESSAYS, TWO WERE FASHION EDITORIALS AND ONE WAS A SPEECH GIVEN AT OUR LAUNCH PARTY IN THE IRISH GEORGIAN SOCIETY'S OCTAGONAL ROOM. WE PUT ON A GOOD SHOW GIVING EVERYONE LOVELY DRINKS AND STARTING TO SELL IN THE UK.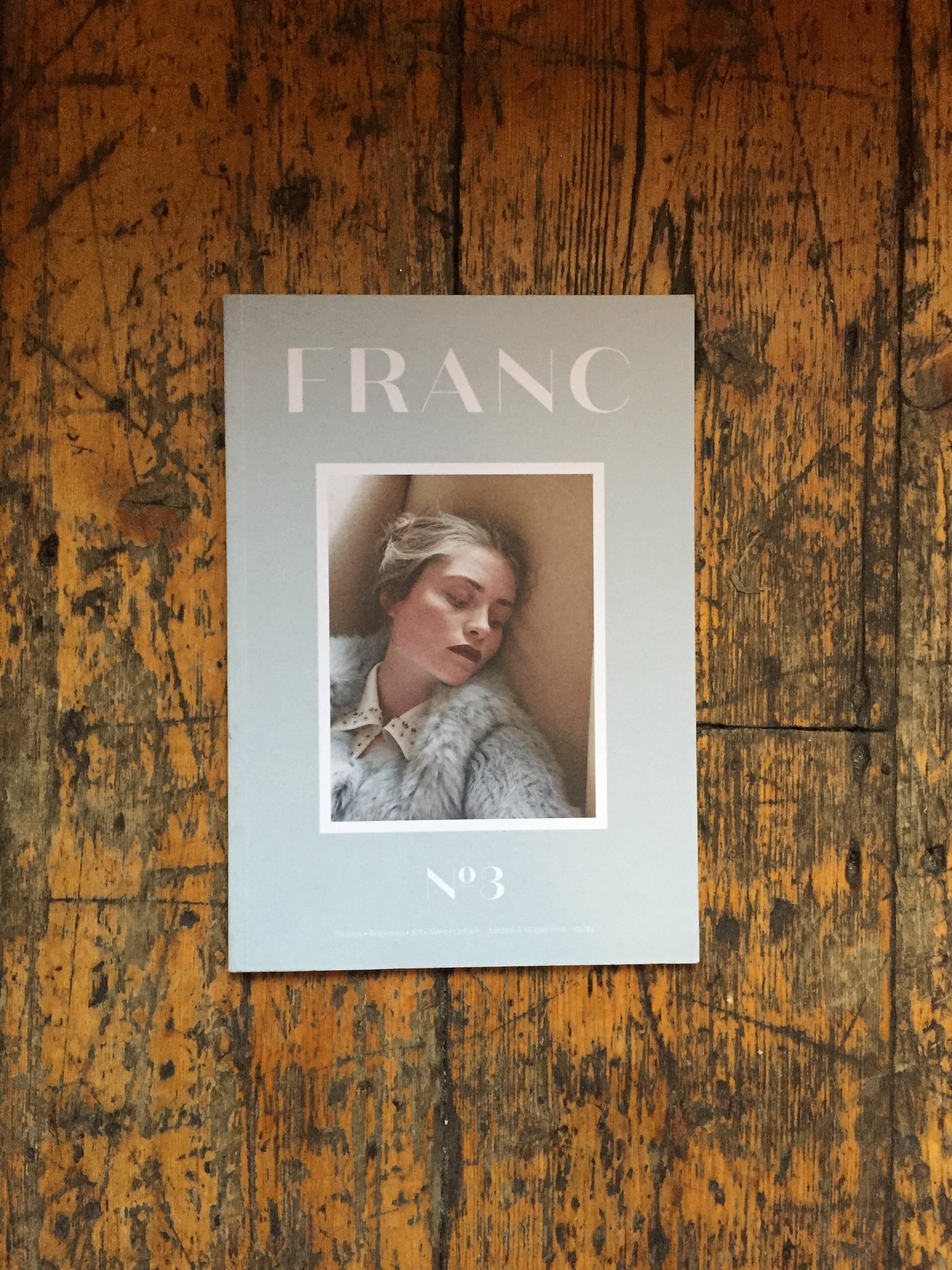 "Fashion demands creation, not only of the beautiful garments it offers but in the world it creates, the story and the fantasy the clothes take you to. These small fabrications, so easily dismissed as vanity, reveal something very personal and very truthful... Fashion is a form of storytelling, a way of telling something about ourselves to the world. This is ever more true and ever more valuable if we feel like the identity society is offering us doesn't fit who we are."
"The regressive subservient cloak we sometimes carry around... I was walking over the Rosie Hackett bridge imagining her, an insurgent trade unionist, and how she had to completely suppress her identity in the workplace but how she refused to adhere to the ideals of femininity that were being bestowed upon her. Today we're using fashion and politics in a different way from what has been told to us. We're fashioning our own narrative."
– Anna Cosgrave, The Repeal Project